Top 10 Electronic Music Albums of 2011
A few weeks ago, Music Faze covered the top 50 electronic music songs from 2011. To really wrap it up, I've decided to pen a hot list of the top ten electronic dance music albums from 2011. This is a bit harder to come up with the criteria specifically since several successful artists of the year (Tiesto for one) have released singles, but not full-scale LPs, or even EPs for that matter. So, given in account of those artists who will unfortunately be missed, I will limit this list to EDM artists who put out an album containing at least three songs. Re-releases also do not count towards a "unique" release.
I'd like to reiterate, just like with the top 50 songs list this is merely one man's opinion and there's
a 99% chance
it will not align with anyone else's. If anything, take this list as a chance to hear albums you missed, or never heard it. I'm always up for growing the fan base for any EDM artist.
Without further ado:
#10 - Nero - Welcome Reality
Nero had some nice selections that dangled as singles ("Promises" comes to mine) before the full-length electro house album dropped. While the singles remained the strong points, I was a bit disappointed the other tracks did not hold up as well. Regardless, the debut album shows that Nero is brimming with talent and future releases should be insta-buys for most.
#9 - Wolfgang Gartner - Weekend in America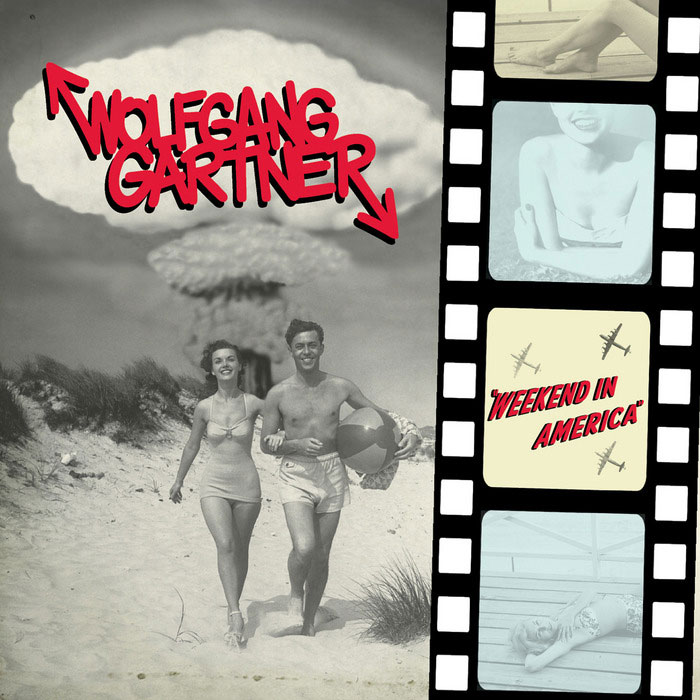 If you have read the article two weeks ago listing off the top 50 EDM tracks of the year, you will recall that Gartner's "Welcome Back" was my top pick for the year. However, the album as a whole takes a step back from the illusive sound from the bonus track. The album still retains the overall dance floor funk-step and electro madness, and tinkers it at number 9 in my list.
#8 - Martin Solveig - Smash
Solveig's "Smash" may be seen by some as too poppy, too mainstream with tracks like "Hello," which became a world-wide mega-hit. However, this was Solveig's giant leap into the spot light and, largely with the help of Dragonette, stole the light for much of the summer. The tracks are hopping and radio friendly making the replay-ability high and standing.
#7 - Miami Horror - Illumination
Miami Horror's sound is terrifically unique, which is probably why it landed as the seventh best EDM album of the year. There sound combines elements of disco, 80's synth pop, and a modern twist. Fuse that with a bunch of talented guest singers (both male and female) and you've got one classy (and hipster appealing) release in "Illumination."
#6 - James Egbert - Blackhawk
Egbert's "Black Hawk" is a left field pick. But with a name that sounds like he should be teaching a bunch of chemistry students how to slice an atom, his sound and talent are unmistakably electronic. His (very) short EP contains some hot tracks that require multiple listen-thrus to garner their epic potential and am looking forward to 2012 releases from Egbert.
#5 -
Kaskade - Fire & Ice (ICE Disc)
Kaskade's 2011 release "Fire and Ice" is a bold experiment. On the first disc, labeled Fire, you have your typical Kaskade tracks: club-thumping beats with chill expressions and the dreamy female vocals. Honestly, as talented as he is, nothing remains that impressive-- until you check out the second disc, aptly named "Ice." The second disc is both chiller and darker than the first significantly toning down things to provide a slick flare. Just about every "Ice" version is better than the "Fire" counterpart. Standout tracks include "Llove" and "Let Me Go." The latter track sends chills down my spine and nails it as a cross-over light rock track as well. Worth checking out.
#4 - Feed Me - Feed Me's Big Adventure
I feel like such a dope that 2011 was the year I discovered Feed Me. His obvious talent as a electronic music artist ranks in my top five along with Deadmau5, Kaskade, and Skrillex (surprise!). No surprise that Feed Me chills with Skrillex and Deadmau5 on Mau5's Mau5trap records label. His big adventure was a huge electro album helped fill the void of a mau5less year (in terms of LP, though 4x4=12 still holds up rather nicely).
#3 - Zomboy - Game Time EP
"Organ Donor" was easily the best dub track from 2011, and the album that launched the chaos is pictured above. Zomboy has created some terrific original songs (all found on "Game Time EP") as well as some hot remixes (including some of Skrillex's set). This is dub in your face, all over the speakers like a dangerously hot mess. I look forward to Zomboy's 2012 outlook.
#2 -
Penguin Prison - Self-Titled
I first got the single "The Worse It Gets" in early Winter of 2011 and have been hooked since. When their full-length album hit later in the year, I was a huge fan of the electronic, 80's sounding melodies. This is a reckless indietronic flare that showcases huge talent in songs like "Golden Train" and "Multi-Millionaire." Chances are you haven't heard of this band, and consider this your permission to access the awesome.
#1 - Skrillex - More Monsters & Sprites EP
As a writer and active member of the online EDM community, I noticed quite early on that liking Skrillex was the more unpopular thing to do. Despite the Sonny's obvious talent for the cross-breed of heavy electro house and dub, the hipsters in the community consider him to be a sellout and a transient masquerading as an EDM artist. Needless to say, I know I'll get flack for placing Skrillex's "More Monsters & Sprites EP" at number. But with hot trendsetters like "Ruffneck Bass" and "First of the Year" and well as the remixes of his first single, this is a solid gold album-- and this is my website. Hands down, without a doubt, the top album and artist of 2012. Let the riots commence.